Maybe the fucking Mayans were right… maybe not ( Liars! I want my money back!) but I decided to do something nice and special on December, 20th… just in case
So I went into my wardrobe and grabbed a bottle of something from the past, something hard to find anymore and something good.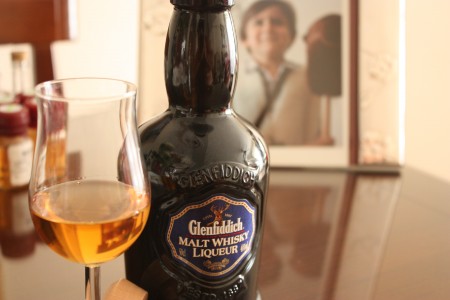 Error 404: Bottle not found! Just kidding. I grabbed this bottled of Glenfiddich instead.
This liqueur is a mix of Glenfiddich and tons of honey, and I mean tons and tons of honey. For sure they have discontinued it because there was no more honey in Scotland.
How is it like?! I hear you cry.
Let me show it with a song…
Here is the proper tasting note.
"Honey! Honey! Oh Man! Very nice. One of the best liqueurs I have had and definitively has lots of Glenfiddich inside"
86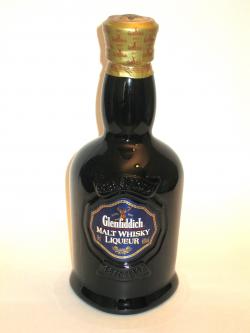 Glenfiddich Liqueur is outstanding, neither too rich nor too sweet.

It maintains the traditional softness of a liqueur, but is enhanced by the warmth of oak casks and the subtle taste and aroma of Glenfiddich Single Malt Scotch Whisky.

The spicy, honey flavour is perfect over ice in summer or drunk neat for a warming winter, after-dinner digestif.

You better stock up bottles of this one as it is discontinued. You have been warned.

This dram has a amber-like color.

Nose (81): average. honey, citrus, floral, spices.

Palate (89): smooth, oily. sweet, honey, malt, citrus, spices, wood.

Finish (87): average. honey, honey.

So based on other whiskies I have already tasted I rate this Glenfiddich Malt Whisky Liqueur with 86 points over 100.

Miguel says…
It is a very nice liqueur. In fact it is the best that I have tasted. Really I don't understand what could make Glenfiddich stop producing it.