88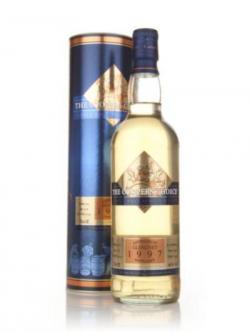 Bottled from an individual cask from the famous Speyside distillery this is classic Glenlivet. Wonderfully complex, with its characteristic smoky, nutty and spicy flavours and aromas.


This dram has a white wine-like color.

Nose (88): more than average. malt, floral, spices, honey, some citrus.

Palate (88): light. spices, floral, citrus, honey, wood, cocoa.

Finish (89): long. citrus, honey, wood.

So based on other whiskies I have already tasted I rate this Glenlivet 1997 Coopers Choice with 88 points over 100.