"Delightful! I can't express with words the fruity, honey and spices torrent that this japanese blended malt delivers."
93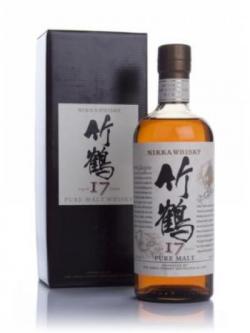 Taketsuru 17 years old is delicious blended malt whisky from Nikka that won't disappoint you. It is hard to find a scotch whisky so good for this price.

This whisky is named after Nikka's founder, the whisky-pilgrim Masataka Taketsuru.


This dram has a amber-like color.

Nose (93): strong. melon, peaches, honey, vanilla, a little orange zest, dates, chocolate.

Palate (93): light, oily, powerful. peaches, wood, honey, spices, pepper, coffee, a little peat.

Finish (92): very long. wood, honey, vanilla, peaches.

So based on other whiskies I have already tasted I rate this Nikka Taketsuru 17 year with 93 points over 100.
Buy this bottle at
Save money when you buy Blended Malt Whisky online. Check for the best prices from best online shops below: