Douglas Laing Bottles Tasting Notes & ratings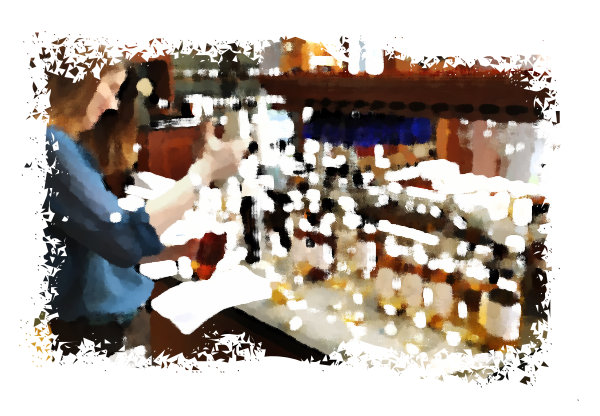 Tasting notes and Ratings of Douglas Laing bottles
Founded in 1823 just north of Glasgow in the Scottish Lowlands, Auchentoshan is the only single malt whisky in Scotland to be triple distilled.
Founded in 1896 at Speyside region, Aultmore whisky is mainly used for Dewar's blends.
Founded in 1881 by Harvey family. Bruichladdich has been the most western distillery of Scotland for many years. Closed for many years until in 2000 it was bought and restored by Murray McDavid and with the help of Jim McEwan elevated to a cult malt.
Built in 1881 by the Greenlees brothers, Bunnahabhain distillery is the biggest distillery in Islay and is now part of Burnt Stewart Distillers. Bunnahabhain is used in the Black Bottle brand.
Founded in 1846 by Hector Henderson, Caol Ila is located in Islay and is the biggest whisky producer of Islay. A big part of production of Caol Ila is used in Johnnie Walker blends.
Founded in 1898 as Glen Grant II and located in front of Glen Grant distillery. Closed in 2002, it is hard to think of Caperdonich reopening soon as it was created as a production expansion for Glen Grant distillery.
Laphroaig is considered one of the most strongly flavoured of all scotch whiskies, and is most frequently aged to 10 years, although the 15 and 18 year old varieties are not uncommon (the 30 and 40 year olds, however, are). In an attempt to re-create the taste of historic whiskies, Laphroaig carried out experiments. Recently the Laphroaig Quarter Cask has been introduced. By using smaller casks and by avoiding chill filtering, the Quarter Cask Single Malt is supposed to taste like the type of whisky that was distilled 100 years ago.[4]
Founded in 1824 at the heart of the Speyside, The Macallan is one of the most aristocratic and luxury single malts of Scotland. Their sherried whiskies established benchmarks that other had to aspire to.
Founded in 1825 by A. K. Mackay & Co, the Port Ellen distillery is located in Islay very near of Ardbeg, Lagavulin and Laphroaig whisky distilleries. Closed in 1983, it is the most mourned lost distillery of Scotland.

Rock Oyster Blended Malt


£36.73

90


Scallywag Blended Malt Douglas Laing


£37.84

91

The distillery was built in 1830 by Hugh and Kenneth MacAskill, and expanded in 1900. During this early period, the whisky was produced using a triple distilling method, but changed to the more conventional double distilling in 1928. The distillery was nearly destroyed by fire in 1960, however five exact replicas of the original stills were constructed to preserve the original Talisker flavour. Talisker was a favourite whisky of writers Robert Louis Stevenson and Henry Vollam Morton.[citation needed] The distillery operates five stills, two wash stills and three spirit stills. All the stills use worm tubs (condensing coils) rather than a modern condenser, which are believed to give the whisky a "fuller" flavour (itself an indication of higher sugar content).