Master of Malt Bottles Tasting Notes & ratings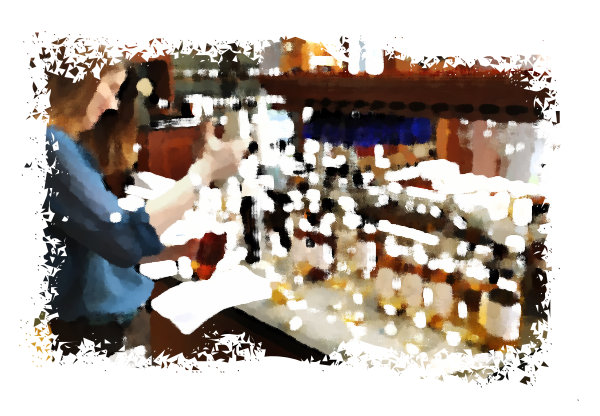 Tasting notes and Ratings of Master of Malt bottles
At the heart of the Spey valley and founded in 1879 by James Fleming, Aberlour distillery is one of the most relevant Speyside whiskies just after The Macallan and creating whiskies that contains up to 50% of sherry casks aged whiskies.
Founded in 1815 by the MacDougall family, the Ardbeg distillery is located at the south of Islay, Scotland, between two peat monster like Lagavulin and Laphroaig. Ardbeg has recently rise from its ashes to conquer the world of peated single malt whiskies.
Founded in 1993 at the isle of Arran, near Islay. The Arran distillery has been releasing several dozen of different finished whiskies apart of their bourbon cask matured whisky.
Founded in 1993 at the isle of Arran, near Islay. The Arran distillery has been releasing several dozen of different finished whiskies apart of their bourbon cask matured whisky.
Founded in 1896 at Speyside region, Aultmore whisky is mainly used for Dewar's blends.
Founded in 1895 at Dufftown, Speyside, The Balvenie distillery is still own by the same company that founded it, William Grant and Sons. This great Speyside distillery protects its name so well that it is really hard to see any independent bottling.

Bathtub Gin


£33.95

83

Built in 1898 by John Duff at the Speyside, Benriach has been changing hands oftenly in its history. In its latest incarnation Benriach is producing a wide amount of finished whiskies and different styles.
Founded in 1826 and destroyed a few years later was rebuilt near by in 1835, Benrinnes is now part of Diageo stock of distilleries that is hard to see as single malts. A quite interesting distillery.
Founded in 1779 *cough!*, Bowmore is perhaps the oldest distillery in Scotland. Located in Islay this distillery creates more smoky single malts instead of the peaty profile that most Islay distilleries use.
Built in 1974 by Chivas, Braes of Glenlivet, also known as Braeval, was mainly built for creating malts for using them at Chivas, Passport and 100 Pipers.
Built in 1881 by the Greenlees brothers, Bunnahabhain distillery is the biggest distillery in Islay and is now part of Burnt Stewart Distillers. Bunnahabhain is used in the Black Bottle brand.
Founded in 1846 by Hector Henderson, Caol Ila is located in Islay and is the biggest whisky producer of Islay. A big part of production of Caol Ila is used in Johnnie Walker blends.
Founded in 1898 as Glen Grant II and located in front of Glen Grant distillery. Closed in 2002, it is hard to think of Caperdonich reopening soon as it was created as a production expansion for Glen Grant distillery.
Built in 1968 to replace the old Clynelish, also known as Brora, it used exact replica of the stills found at Brora, yet, the whisky tastes slightly different.
Cragganmore Distillery, on the banks of the river Spey, is home to one of the most complex and characterful malt whiskies of the revered Speyside region.
Founded in 1826 by Robert Borwick, the Highland Park distillery is located at Orkney, in the north of Scotland. One of the few distilleries that still malt part of their own barley using local peat.
Founded in 1824 at the heart of the Speyside, The Macallan is one of the most aristocratic and luxury single malts of Scotland. Their sherried whiskies established benchmarks that other had to aspire to.

Rumbullion


£35.95

88


St Isidore


£66.95

87

Located on the eastern edge of the Monadh Liath Mountains, Tomatin has a feeling of remoteness about it. Illicit stills are part of the history of whisky distilling in Scotland; as a distilling site, illicit or otherwise, Tomatin reaches back to the 15th Century when drovers, bringing their cattle over high mountain passes to the market at Tomatin, filled their flasks from a still at the Old Laird's House, beside the current distillery buildings – perhaps the fore-runner to the current visitor centre! A formal distillery was commissioned on the site in 1897, and at 315 metres above sea level it is one of the highest in the country. In 1985 the Distillery was acquired by Japanese shareholders, who established The Tomatin Distillery Co Ltd and secured the future of whisky distilling in the Monadhliath hills. Tomatin now operates 12 stills, and in 2007 produced 2.5 million litres. All whisky distilling requires good water. At Tomatin the Alt-na Frith (Free Burn), which springs up deep within the Monadhliath Mountains, supplies us with as much as we need. This water is combined with top quality barley, and traditional techniques are employed in all 4 stages of the distilling process – malting, mashing, fermentation and distillation. Traditionally our whisky has been used to provide fillings for the major blended whiskies in Scotland, but the emphasis now is very much on the Company own brands, first class malt and blended whiskies which have all won major international awards.