Do you know I love newmake, don't you? I am just kidding. I really hate most of them… so rustic, herbal, raw… I would put them all for 20 years in wooden casks. So, I really have no clue what the f#&$ I was thinking about when I decided to taste this spirit. As it is not three years old, it can't be called whisky. Bruichladdich did also a X4+3 although I haven't tasted myself.
So let's review this. The sooner we end the better.
"Uaagh! It is a newmake that tastes like an awful just distilled newmake... who would have imagined it..."
60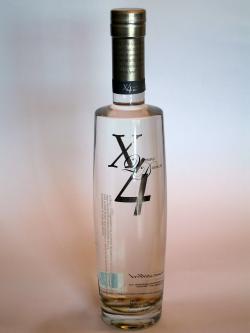 Bruichladdich X4 has been distilled four times, reaching 92%, before being bottled at a reduced 50% without ageing (which is why it can't be called whisky).

This dram has a white-like color.

Nose (61): more than average. floral, citrus, alcohol, vomit, potato.

Palate (60): powerful, oily. floral, herbs, citrus.

Finish (60): longer than average. citrus, herbs.

So based on other whiskies I have already tasted I rate this Bruichladdich X4 with 60 points over 100.

Miguel says…
I really see no point in this except damn curiosity. You better drink grappa than this stuff.