When I knew that the guys behind CaskStrength.net were doing a blend together with Cutty Sark for the C letter of the alphabet of whisky I decided I must have that bottle. I am seriously lagging in tasting whisky but finally came the moment to review this dram.
You all know that I am not a fan of blended whiskies, I can only stand Chivas 21 or Blue Label between others… but never truly enjoyed a Cutty Sark… so let's cross fingers and let's review this whisky.
"So is this what happens when you don't spoil a blend with water? Simply fantastic!"
90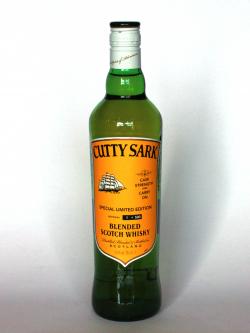 Bottled at 51.4% (UK 90 Proof) this release coincides with the 90th anniversary of the Cutty Sark brand and just 500 hand-signed bottles will be available exclusively from Master of Malt.

This dram has a fino-like color.

Nose (89): more than average. toffee, vanilla, citrus, floral. Delicious. Very well done.

Palate (90): powerful, oily. toffee, citrus, wood, spices, cinnamon, liquorice, plums.

Finish (90): longer than average. toffee, liquorice, citrus.

So based on other whiskies I have already tasted I rate this Caskstrength and Carry On (Cutty Sark) with 90 points over 100.

Miguel says…
This is an awesome whisky! Really other blenders should really start releasing special limited releases *wink* of their whiskies at cask strength. It is so much better than the original Cutty Sark. Good work!