There are moments in the life of a man where he clearly needs a Gin. Just kidding! If eventually that moment arrives your can be sure that your mind is already beyond hope… but nevermind… I decided to taste a few Gins for Science's sake.
The chaps at Master of Malt sent a sample of their new Bathtub Gin at Navy Strength ( Myth Busters like video included at the end of the article by the way! ) so I introduced my hand on the "other drinks" box and grabbed five more gins… there is no worse thing in this world that just having a only a single dram.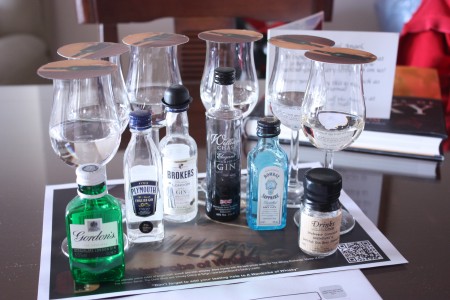 I have had these miniatures around for months and never find time to properly taste ( or dispose! ) them so this is a great time to measure what this crazy Professor Ampleforth has achieved with this Gin.
Although it wasn't my favorite style of Gin previous 43% version of Bathtub was quite nice, for a Gin I mean. I still prefer a good measure of a young peated whisky for medicinal purposes!
The Gins
Gordon's Gin
Plymouth Gin
"More floral and less juniper notes that Gordon's. This gin has something maritime on the nose... much like a fishermen boat"
74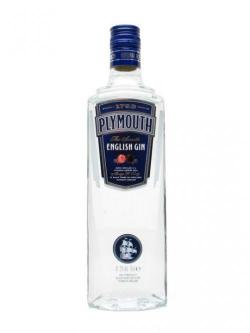 70cl / 41.2% - A superlative potstill gin: Voted Best Gin, BBC Good Food Magazine 2002 and Best White Spirit, International Wine& Spirit Competition 2000.

This dram has a white-like color.

Nose (72): weak. citrus, floral, sea.

Palate (76): light. juniper, citrus, floral, sweet, herbs.

Finish (75): short. herbs, citrus.

So based on other whiskies I have already tasted I rate this Plymouth Gin with 74 points over 100.
Buy this bottle at
Save money when you buy Gin online. Check for the best prices from best online shops below:






Broker's Gin
Williams Chase Elegant Crisp Gin
Bombay Sapphire Gin
Bathtub Gin Navy Strength
Miguel says…
Hell! That wasn't as bad as I was expecting. In fact I have really enjoyed two Gins: Williams Chase one and Bathtub Gin. The extra 15% of alcohol on Bathtub really does the work in its lovely powerful clean juniper and citric notes.
The normal version or the Navy Strength one? If you don't have shaky hands go and grab the navy strength version. It is more "defined" than the other, just handle it with care.