Hello there! There we are again! November! Christmas! Holidays! And delicious randomly sorted samples of whisky for a whole month. We are again at that time of the year, and always there we have a new incarnation of the Whisky Advent Calendar.
This year is even more fantastic because we have the usual great whisky calendar, with samples of up to £600 whiskies but also we have several aditions. It has been really hard to choose one. I finally chose the standard whisky calendar because I haven't tasted several of the whiskies inside like the Kilchoman Sanaig or the new Wolfburn Northland Single Malt and well because it has inside a sherried Macallan, a Kavalan, a 25 years old Glenfarclas… you can't get it wrong.
But between the new aditions to the range I really considered the premium whisky advent calendar and the expensive old whisky and very old whisky advent calendar. Well, not really, I can't afford it and it is one of the problem with today's whisky industry… I have no idea for whom they are creating this whisky… but surprisingly for me it is sold and it is even sold out!. Just have a look at the bottles and it is a mouthwatering experience, expensive but intense and delicious. Unfortunately not for my pocket.
I am not going to promise about tasting each of the samples each day because I won't be able to do it ( Did I mention I am dad again for third time?! ) but I will do my best to keep you on the loop with this year whisky advent calendar.
The first sample that I tasted was the iconic Buffalo Trace. Let's review it!
Day 1: Buffalo TRace Bourbon
"I really love Buffalo Trace. A good bourbon for an excellent price range and with notes that remind me of the much more expensive George T Stagg. Simply well made bourbon"
88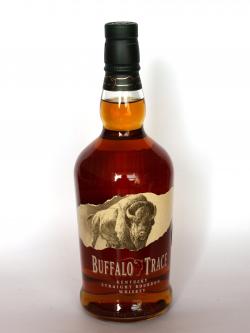 Winner of Malt Advocate's 'Distillery of the Year 2005' award, Buffalo Trace is a great bourbon at a very reasonable price. Jim Murray loves it.

This Buffalo Trace bourbon is the basic bottle of Buffalo Trace distillery that is responsible of such great whiskeys as George T Stag or William Larue Weller

This dram has a gold-like color.

Nose (88): more than average. corn, flowers, spices, citrus, candies. Balanced, sweet and with notes of age and wood. Quite interesting.

Palate (88): smooth, oily. honey, flowers, citrus wood, corn. Sweet, lovely and still those notes of wood and age that show care and love for the product.

Finish (88): longer than average. honey, citrus.

So based on other whiskies I have already tasted I rate this Buffalo Trace with 88 points over 100.
Buy this bottle at
Save money when you buy Bourbon online. Check for the best prices from best online shops below:
My opinion on Drinks by the dram's Whisky Advent calendar is still the same, a fantastic idea, a great gift, a delicious experience and everything packed in little cristal bottles. Just great! And if you can afford the old & rare whisky calendar go and get it!