I have just realized that I never completely published some of the tasting notes from #WhiskyAdvent 2014 calendar, and particularly one that really caught my attention was the dram for the Dec, 24. The Lost distilleries whiskies are a serie of whiskies created using malts and grain whiskies from closed distilleries of Scotland like Port Ellen, LittleMill, North Port.
This batch 6 features malt whiskies from Mosstowie, Port Ellen, Glenisla, Imperial, Caperdonich, Glen Mhor and Brora, and grain whiskies from Port Dundas.
"Deliciously delicate! So well balanced... it is truly a real masterpiece. A candies shop full of flowers and oranges"
93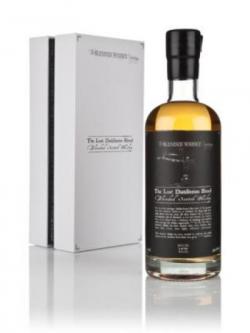 A truly extraordinary award-winning series continues - behold, Batch 6 of the Lost Distilleries Blend. This spectacular blended Scotch whisky is produced solely using whiskies from some of the most renowned, though sadly closed, Scottish distilleries and the result is a dram that undoubtedly lives up to their lofty legacies.

This dram has a fino-like color.

Nose (93): more than average. honey, flowers, toffee, vanilla, liquorice, pepper, citrus, oranges, wood.

Palate (93): powerful, oily. honey, candies, spices, citrus, cinnamon, ginger, orange zest, vanilla, flowers.

Finish (93): longer than average. honey, spices, candies.

So based on other whiskies I have already tasted I rate this The Lost Distilleries Blend - Batch 6 with 93 points over 100.

Miguel says…
You know what I think about all the nonsense of actual whisky prices… but with Karuizawa and this one I have been tempted to make an exception. Unfortunately it is too much money for my pocket, but maybe it is not for yours. An excellent dram and one of the best ones that I have tasted in 2014.