After Jim Murray named Ealanta Best Whisky of the World in 2013, I knew I were going to have problems sourcing the new release of Glenmorangie, Companta. As I trust Jim no more, I wanted to taste Companta on my own before buying because the price wasn't really that interesting and I usually don't enjoy Glenmorangie whiskies…
So I got the sample and now the time to taste it, and here is my review.
"Not a fan of Glenmorangie but this is quite a sensational whisky that unfortunatelly fly off the shelves bought by people who will never taste it. A pity"
90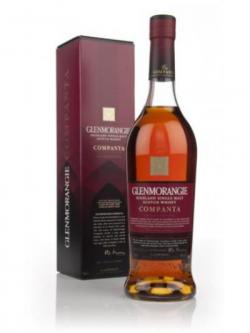 This dram has a tawny-like color.

Nose (92): more than average. honey, fruits, pinneapple, pears, wood, vanilla, plums, toffee.

Palate (89): powerful, oily. honey, wood, cocoa, citrus, fruits, plums, apples, vanilla.

Finish (90): longer than average. fruits, wood, cocoa.

So based on other whiskies I have already tasted I rate this Glenmorangie Companta Private Edition with 90 points over 100.

Miguel says…
Umm, a really nice whisky. And these are words from a man that dislike both Glenmo whiskies and sweet wines finishes. I really regret not having bought one.