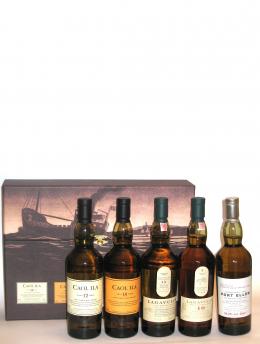 Islay Collection is a pack of some Diageo's Islay whiskies like: Caol Ila, Lagavulin and Port Ellen. It is a pack for peat lovers. So stay away if you don't like peat whiskies.
It is a cheap way of tasting some great malts like Port Ellen and Lagavulin.
The pack features a 20cl size bottle of:
Caol Ila 12 years old
Caol Ila 18 years old
Lagavulin 12 years old Special Release Cask Strength
Lagavulin 16 years old
Port Ellen 6th Release Cask Strength
I got my pack for £70 but it is usually around £100. Anyway given that Port Ellen full bottle is so expensive the pack itself is cost less than the 20cl bottle of PE.
I will post the tasting of the whiskies on the next days.