Day 6 of Maverick Drinks' Whisky Advent Calendar ( woo! Only lagging six days behind! ) A Swedish Single malt and it is not Mackmyra… Definitively this Whisky Advent Calendar is widening my whisky world.
"Interesting. Fresh. Similar in style to the Teeling Single Malt if you want a cheaper similar whisky"
88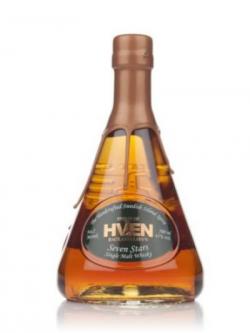 This dram has a amber-like color.

Nose (89): more than average. honey, spices, cinnamon, apples, citrus, grapes, vanilla.

Palate (88): powerful, oily. honey, citrus, spices, pepper, vanilla, pears, wood, a little raisins.

Finish (88): longer than average. honey, citrus, spices.

So based on other whiskies I have already tasted I rate this Spirit of Hven Seven Stars Nŗ2 Merak with 88 points over 100.
Buy this bottle at
Save money when you buy Single Malt Whisky online. Check for the best prices from best online shops below:
You can order your own #whiskyadvent calendar at Master of Malt. Hurry up! Or you will have to drink it all on the same day :)