"The Talisker here is too young and overwhelming on the blend. I haven't enjoyed this one"
82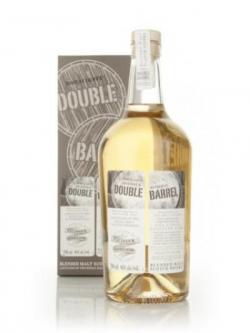 A "Double Barrel" release from Douglas Laing, that blends a pair of single cask malts (in this case a peppery Talisker with a malty Craigellachie) together into decent blended malt whisky.

This dram has a white wine-like color.

Nose (83): more than average. honey, floral, pepper.

Palate (82): oily. honey, floral, grass, citrus.

Finish (81): average. honey, floral, spices.

So based on other whiskies I have already tasted I rate this Talisker& Craigellachie - Double Barrel (Douglas Laing) with 82 points over 100.