I am writting a post about why I halted my whisky acquisitions, but drams like this make me keep faith and hope in the future. This single grain whisky from Teeling, a new irish whiskey distillery on the game, is really … well, let's review it.
"Pretty amazing single grain whisky! So much spices and sweetness in a single bottle... I love it!"
90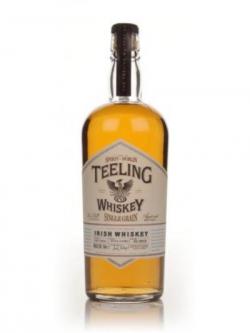 Irish single grain whiskey from Teeling! There are only a few Irish single grain whiskies out there at the moment, but Teeling went ahead and made theirs unique by maturing it in Californian Cabernet Sauvignon casks.

This dram has a gold-like color.

Nose (90): more than average. honey, toffee, vanilla, citrus, cinnamon, corn.

Palate (90): light, smooth. honey, corn, vanilla, spices, wood, cinnamon, candies, cloves.

Finish (89): longer than average. honey, corn, spices.

So based on other whiskies I have already tasted I rate this Teeling Single Grain with 90 points over 100.
Buy this bottle at
Save money when you buy Single Malt Whisky online. Check for the best prices from best online shops below:
As I said it is amazing to still be able to buy such good whiskey for less than £50. Hope loading…