Sad days we live with our favourite drink prices going up and up and our income going down… well, unless you are a plutocrat. If you are rich this is perhaps the most exciting moment to get the very best ( and most expensive ) single malt ever created.
If you are feeling like this…
Keep reading and let me show the most expensive and best booze I have tasted so far. And if you are a distiller and want to send me ultra-premium whiskies so I taste and write don't hesitate a second.
1st Karuizawa 1964 48 years old
2nd Glenfarclas 1953 58 years old
3rd Bunnahabhain 40 years old
4th Port Ellen 6th release 27 years old
5th The Macallan Oscuro
6th Brora 30 years old 2005
"Great fruity flavor! And what about that peat... oh my God! Why did they close it?"
93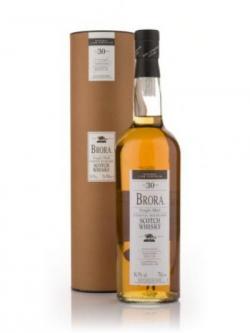 Part of a series of seven releases that Diageo does from the Brora distillery, this is the fourth release of Brora 30 year old and was launched in 2005.

There are some cereal notes, with oily spice and a nice breath of smoke.

Brora distillery was closed in 1983 and it is now lost. So these series of cask strength bottles are what it is left of the stocks of this once great distillery that was put out of business mainly by Clynelish, built in front of Brora.

This dram has a amber-like color.

Nose (92): powerful. fruits, banana, floral, spices, honey, peat.

Palate (94): light, oily, powerful. floral, fruits, banana, spices, wood, wax, peat, honey.

Finish (93): very long. floral, spices, a little wood.

So based on other whiskies I have already tasted I rate this Brora 30 years 2005 Release with 93 points over 100.
Buy this bottle at
Save money when you buy Single Malt Whisky online. Check for the best prices from best online shops below:




Talisker 35 years old
7thGlenury Royal 1970 36 years old
8th Johnnie Walker Blue Label King George V
9th Jura 30 years old Camas an Staca
10th Balvenie 30 years old