"A great rye. The finish is really long, it keeps echoing for hours. A bit of water may be sensible though."
89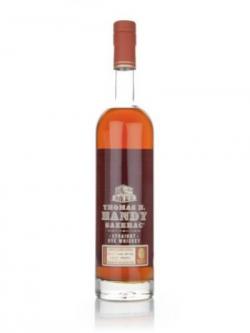 The 2010 release of the stunning rye whisky, Thomas H Handy. Bottled at cask strength, this are very well aged and have loads of complexity.


This dram has a mahogany-like color.

Nose (88): more than average. floral, roses, vanilla, corn, melon. The alcohol hurts a bit the nose so take care but overall light and floral.

Palate (91): light, powerful. floral, corn, vanilla, wood, floral, pepper, bread.

Finish (89): very long. floral, corn, vanilla, bread.

So based on other whiskies I have already tasted I rate this Thomas H Handy Straight Rye Bot. 2010 with 89 points over 100.