Another week. Another whisky blog round-up. Here is the briefing of this first week of May which has been mainly about the event at Midleton distillery in Ireland.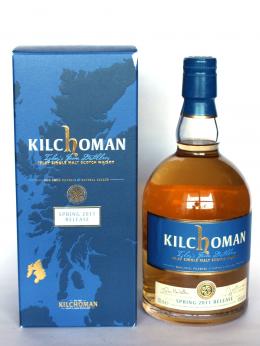 Dramming writes about Dramming in Scotland, this episode in Glengoyne. And also points the over-regulation of UK safety guidelines (Mind the gap!).
Edinburgh Whisky Blog travelled to Midleton presentation of their new single pot still whiskies. Lucas wrote about all that happened at Midleton and writes about single pot still.
Nonjatta posts a tasting of Karuizawa Vintage 1985, Vintage 1982 and Vintage 1989.
Also Nonjatta is hosting May whisky round table, which asks about how confident you are in your whisky tasting skills and if it is possible to categorize a sip in words. Interesting replies that are worth of reading.
John Hansell of Malt Advocate writes this week also about the Midleton presentation of their new single pot still whiskeys.
He does a tasting of the Gordon and MacPhail Private Collection of Caol Ila: Madeira and Moscatel finishes, Kilchoman Spring 2011. He scores a whooping 96 to the Jefferson's Presidential Select 18 years old.
Finally writes an interesting review of Buffalo Trace Experimental Collection: "Rediscovered Barrels".
Whisky for Everyone introduces the new Douglas of Drumlanrig, a new range of independently bottled single malt whiskies. They tasted Bowmore Tempest Batch 2.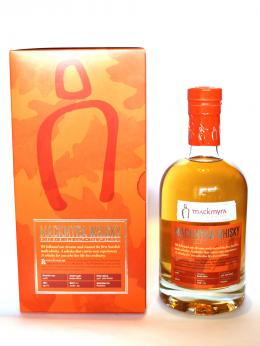 Whiskyfun keeps traveling around the world with his 80 whiskies around the world.
He visit Spain and tastes four DYC: Blended, 8 years, Pure Malt and 50ŗ Aniversario.
Then two Welsh whiskies: Aur Cymru Peated and Rich Madeira Limited Edition.
Then moving to Ireland and tasting the lower part of the shelves: Tullamore Dew, Kilbeggan, Jameson, Power's Gold Label and Tyrconnel. Serge continues with a older irish whiskeys: Tullamore Dew 12 years, Jameson 12 years old, Power's 12 years old, Connemara 12 years old and the two new single pot still whiskeys: Power's 12 years old John's Lane Release and Midleton Barry Crockett Legacy.
Still in Ireland, he now write about even older irish drams: Jameson 18 years old, Kilbeggan 18 years old, Greenore 18 years old Small Batch, Bushmills 21 years old and Connemara Single Cask.
Time to move to Sweden: now three Mackmyra: Brukswhisky, 1st Edition and Special 04. And finally three swiss whiskies: Santis Malt, Lakeland 3 years old and Castle One Edition Käser. Woo! Serge, check your liver!.
Whisky Israel tasted Kavalan Vinho, writes about twasting ( a twitter tasting ) of four Mackmyra and review Black Bull 40 years old.
Finally Ruben from WhiskyNotes tastes a Caperdonich 1972, Greenore 10 year old for Belgium, North British 1962, a Banff 1975 and two Longmorn 1975: Daily Dram Germany and Whisky Faessle
Enjoy reading.
Regards,
Miguel