A few days ago I reviewed this year Lagavulin Distillers Edition and today I do the same with the last year, 2012 in case you were wondering ( vodka does these kind of things ), Lagavulin.
"Personally I think this is the kind of finish that spoils a good whisky... but on the other hand I don't like PX finished... so decide on your own. It could have been better without the finish"
88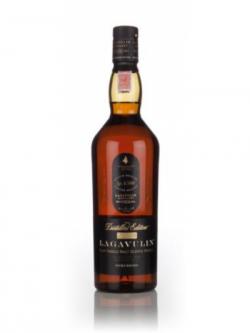 Lagavulin 1995 Distillers Edition Islay single malt Scotch whiskey. Pedro Ximenez cask double matured limited release.

This dram has a cooper-like color.

Nose (87): more than average. peat, chocolate, wood, citrus, salt, spices. Where is my Lagavulin?! Give it back!

Palate (90): light, smooth. peat, honey, cinnamon, wood, citrus, cocoa, leather.

Finish (88): longer than average. peat, wood, cocoa beans.

So based on other whiskies I have already tasted I rate this Lagavulin 1996 Distillers Edition with 88 points over 100.
Buy this bottle at
Save money when you buy Single Malt Whisky online. Check for the best prices from best online shops below:
Miguel says…
This is the kind of stuff that I don't enjoy that much. I really love Lagavulin but this one feels like spoiled by the finish… and don't get me wrong… it is a 88 over 100, it is a good whisky but I have the feeling that it could have been so much better…
On the other hand… if you enjoy PX finished whiskies, this one is really powerfully flavoured.