I got a bottle of this whisky for barely 25€ a few years ago, and still has a nice price. I was told that this bottle was Lagavulin aged 5 years old… and well… if you read the bottle it says nothing about it.
So let's taste it
"I see why people says this one is a Lagavulin... so much like the 16yo. A real pity the 40% ABV bottling strength. Recommended anyway"
89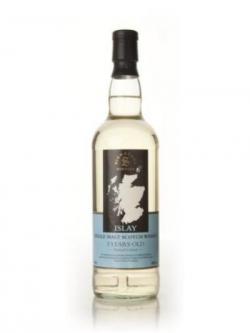 This dram has a white-like color.

Nose (90): more than average. peat, sweet, honey, vanilla, wood, citrus, salt. It is much like the Lagavulin 16yo but with more peat

Palate (88): light, smooth. peat, honey, earth, citrus, vanilla. Watered down experience... a pity because it could have been awesome.

Finish (89): longer than average. peat, citrus, vanilla.

So based on other whiskies I have already tasted I rate this Vintage Islay 5 Year Old Malt (Signatory) with 89 points over 100.

Miguel says…
Definitively I think this is Lagavulin. It tastes much like the 16yo but less complex and more peated. It is a real pity that Signatory watered it down to 40% ABV because this whisky at 46% or cask strength would have been cracking.