As winter comes every year, so does Lagavulin with their Pedro Ximenez finished whisky. I love PX wines but I really don't like (at all) most of the PX finished whiskies that I have tasted ( except a few really old Glendronach that I am thinking about now ).
So let's review this 2013 Lagavulin DE…
"That's a better thing ( than last year Laga )... here the finish is more subtle and does a better whisky in my opinion"
90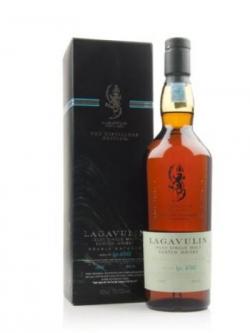 This dram has a cooper-like color.

Nose (90): more than average. honey, spices, peat, citrus, cinnamon, vanilla.

Palate (90): light, smooth. peat, cocoa, honey, spices, pepper, salt, vanilla, winey, citrus.

Finish (90): longer than average. peat, salt, cocoa.

So based on other whiskies I have already tasted I rate this Lagavulin 1997 Pedro Ximénez Finish - Distillers Edition with 90 points over 100.
Buy this bottle at
Save money when you buy Single Malt Whisky online. Check for the best prices from best online shops below:
Miguel says…
Aye! Nice whisky. I still prefer the 16 years old… but this one is quite nice.