Bottled from an undisclosed distillery by Signatory, I bought a bottle of this eyes closed… I read somewhere that it was a Lagavulin, and being a huge fan of their fantastic 16 years old malt… and given that the bottle price was 30€… it was a no brainer.
"It is amazing... so you and still so much like itself! You can't miss this one if you enjoy peated drams ( and Lagavulin )"
90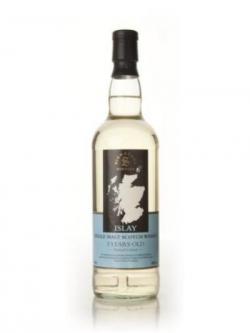 This dram has a white wine-like color.

Nose (91): more than average. peat, floral, honey, smoke, vanilla, spices. Lagavulin!

Palate (90): powerful, oily. peat, earth, honey, citrus, smoke, vanilla.

Finish (90): longer than average. peat, honey, earth.

So based on other whiskies I have already tasted I rate this Vintage Islay 5 Year Old Malt (Signatory) with 90 points over 100.

Miguel says…
I would really advise you against any other such young whisky but being a peated dram… usually the younger the better. And this is unmistakably a Lagavulin whisky. Aye!